 The rules for giving oral sex
If you want to create strong relations with a man, a woman must consider many factors including diversified sexual life. Only then your relations will be harmonic and long-term.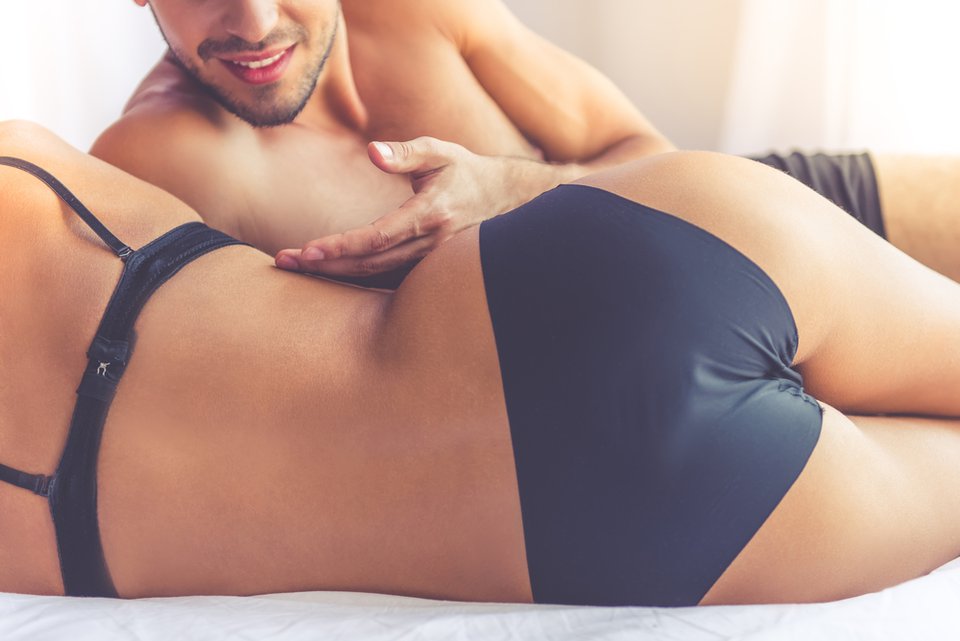 If you feel your partner and know how to bring him pleasure, he will never leave you or change for casual sex. So if you want to save your relations, don't be shy and learn blowjob techniques. Even if you don't feel like doing it now, after you learn you will like it.
There are girls who don't love blowjob. Some of them have prejudices, usually from their childhood. Others are too fastidious. But those women who love blowjob and know how to do it, are very popular among men and they will never be alone.
Even if you don't love blowjobs, we still hope you will finish reading this article and maybe you will change your mind and try giving blowjob to your lover. Many men are crazy about blowjob. They get a great pleasure from it and want to get it every time you make love.
Getting ready for a blowjob
Set your heart on giving a blowjob. Think of the pleasure that you are going to give your man. Don't think that it's difficult and no rush. Take your time and enjoy the process. Very soon you will become addicted to it.
Don't eat too much before blowjob. Full stomach will cause discomfort. Drink some water to moist your mouth and throat. If you brush your teeth, the mint will give very pleasant sensations to your man. Also you can take a mint candy or bubblegum.
Don't forget to take a shower and ask your partner to do the same. If the body is dirty, a blowjob will not feel nice. You can have a shower together and start caressing each other there.
It's very important to take a comfortable position. The best positions for oral sex is when a woman is on her knees and a man is standing near, her penis in front of her mouth. Also it's very good when a woman in lying on her back and a man is penetrating her mouth with his penis.
How to do a blowjob
Make yourself comfortable. You can put a mirror in front of you so that a man will be able to watch the process. Start with massaging male buttocks and hips.
Hold his penis in your hands, lick it and kiss it gently. Find a big vein on his penis and start moving your tongue up and down it. When your man becomes horny, put his penis in your mouth and start sucking it slowly.
Pay special attention to glans penis. It's the most sensitive part of penis. When a woman takes a dick deep into her mouth – it looks sexy, but still glans penis stimulation is much more pleasant.
Be careful with your teeth. Don't hurt your partner, because the skin on the penis is very thin. Also don't forget about balls. Men like it when women rub and lick their scrotum.
Make circular motions with your tongue when you lick the glans penis. Change the upper side of your tongue to the lower side. Thus the smooth surface will be changed for scored which will bring extra pleasure.
Remember that the most important thing in doing blowjob is enjoying the process and being attentive to details. If you master this art, your man will do everything for you.
Site https://sexosg.com/