 How to engage in virtual sex correctly?
1. Before opening the chat window, make sure that you are alone and no one will enter the room at the most inopportune moment. Otherwise, you can't avoid embarrassment.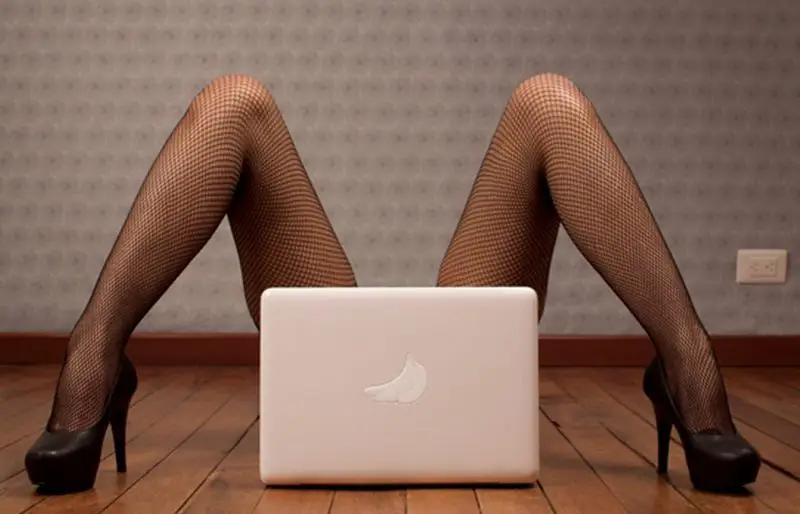 2. Both you and your partner will be pleased if communication is easy and playful from the very beginning. This requires an appropriate attitude. Scented candles, pleasant music and a glass of wine will help you to create it.
3. Trust to your intuition the right to choose a partner. It doesn't have to be the one who speaks or writes best. Practice shows that they are not as good in action as in its advertising. Let it be someone who is easy to communicate with and does not feel shy at all.
4. Be sure to keep the conversation going. Listen carefully to the man and do not be afraid to express your point of view. Support his fantasies, do not confuse him, and help develop the theme.
5. And now, for what all of this was afoot. You need to have time to get an orgasm first! Very often, men, when they reach the top point, collapse the chat window. And a woman has to bring herself to the peak of pleasure on her own.
Security
1. It is not safe to mix Internet life and ordinary life. Let all virtual partners always stay on the other side of the screen. You can't tell them any information about yourself: your address, real name, or even your e-mail address. Perhaps someone will declare their love or promise gifts. Don't believe it!
2. Come up with a beautiful nickname. It will be better if in the virtual world you will be recognized by it.
3. A couple of spy tricks will not damage the intimate Internet communication. Put on a wig, change your voice slightly, and temporarily change the background.
4. Sometimes online dating can turn into something more than just virtual sex. If a man during communication behaves calmly and does not give reason to doubt its adequacy, then why not agree to a real meeting? Still, let it pass in a public place. And you may take your girlfriend with you just in case.
5. If your partner insults or threatens you at least once, don't give them a second chance. The most reasonable way out is to say goodbye immediately, without trying to clarify the relationship and not trying to prove something.
Source https://sexosg.com/